Holy crap someone actually used the Design Showcase forum!!
And it's a big showcase, it's even too big for someone who uploaded 16 metroid related designs when when I first made this account. This one however is 51 designs in total, so it may be a bit bad for everyone, including me. I'll start uploading them in sets of like 3-6 sometime not today, probably mixed in with other things.
On the tee shirts featuring Ben's Aliens I included the logo corresponding to the design I used(not series origin, as the asterisk at the top tells you), and you can find designs from every series here. At the bottom you can find a few villains, Ben's Omniverse hoodie, an Albedo version of said hoodie that never actually existed, and some other stuff. There's even reference images in case you need to use a Ben 10 logo for something, I openly encourage you to steal it.
Feel free to repost anywhere, just keep that Twitter handle!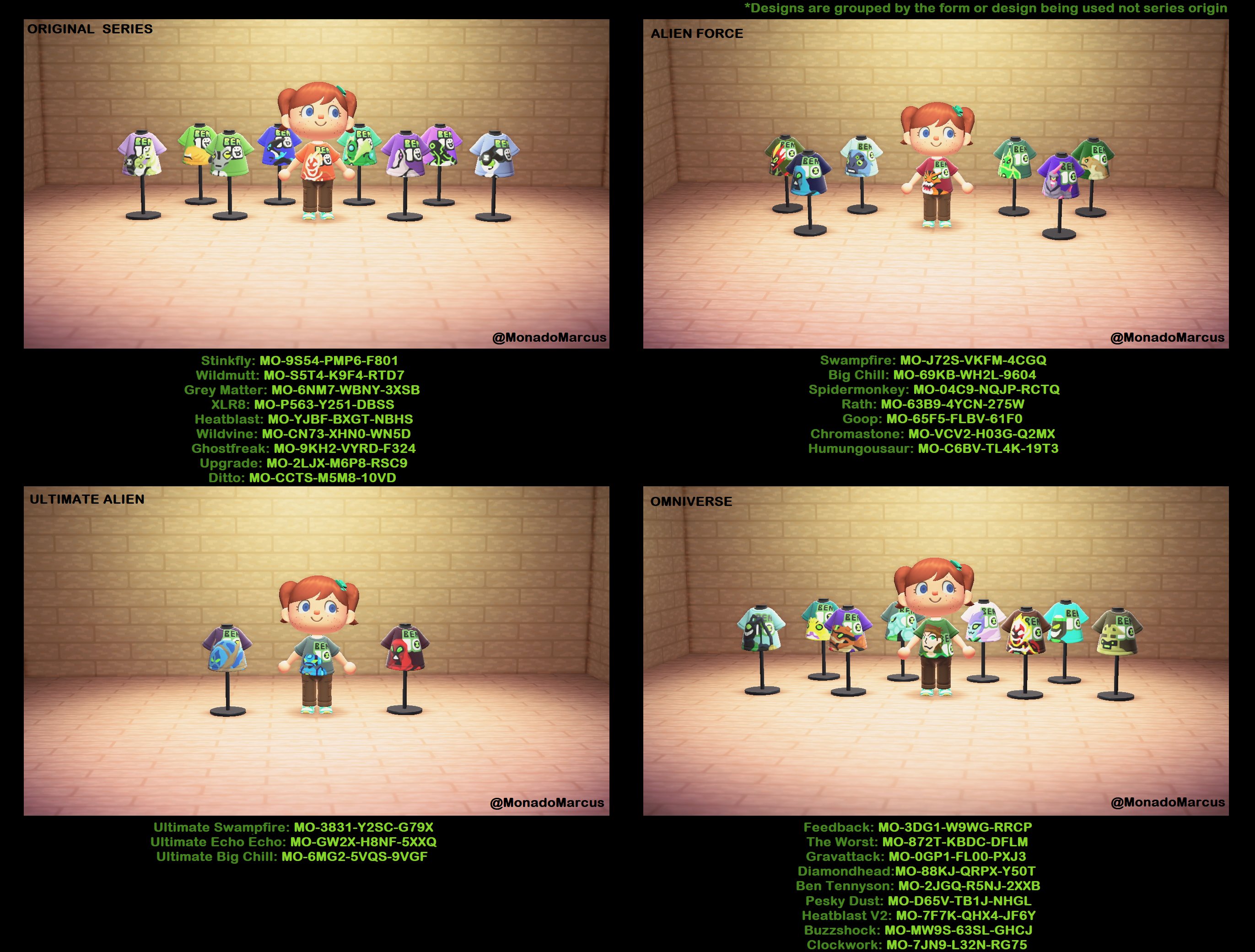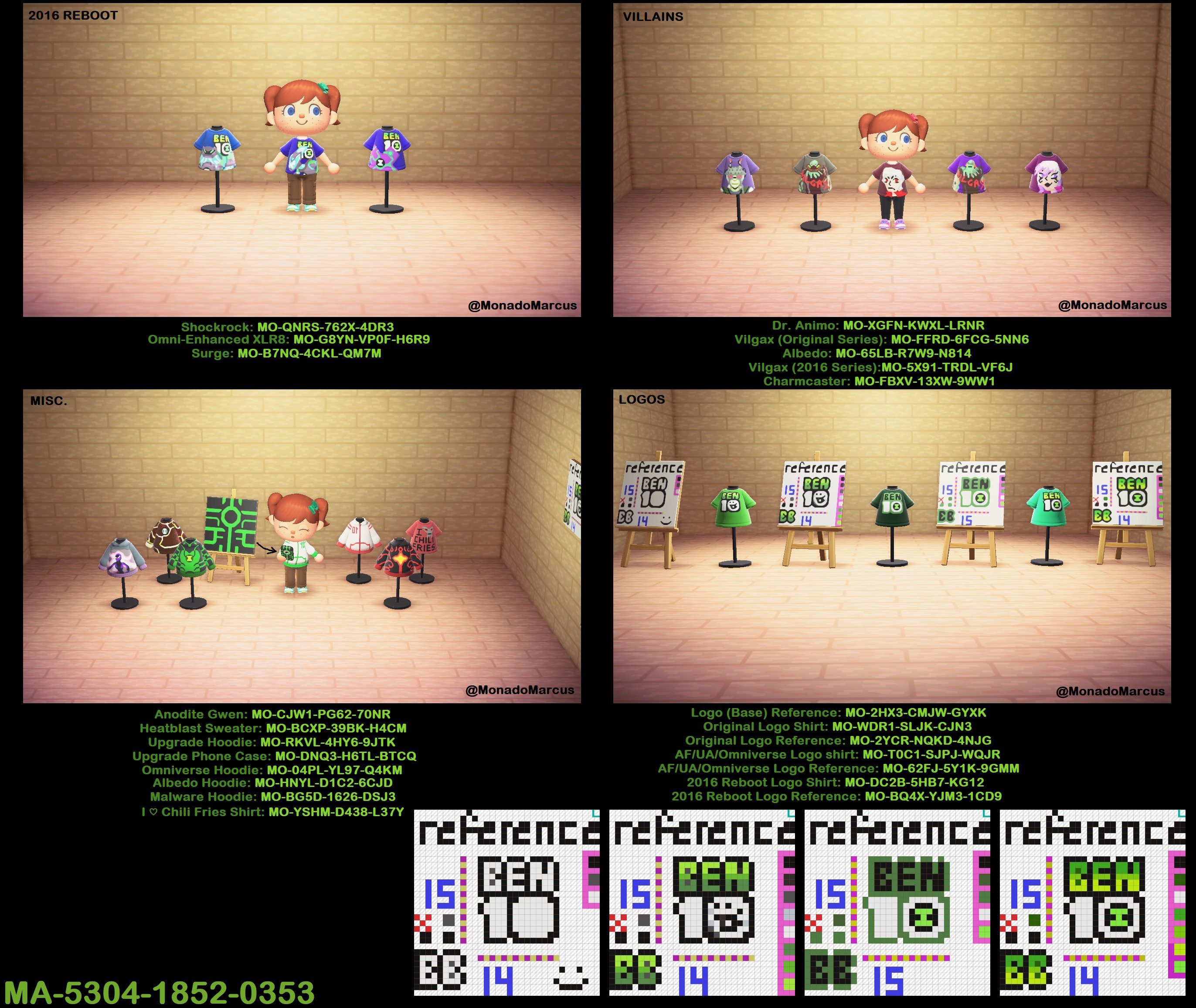 I tried to make Waybig and Alien X, but it always looked wrong, and I never even attempted Fourarms because I doubt I could make the feature he was named after. I also reached 100 designs so I could'd give 'em another go.
If Nintendo adds more slots I'll increase this collection by at least 10.